Free shipping
There are no shipping fees if you buy one of our 2 plan packages "PDF file format" or "5 sets of blueprints + PDF". Shipping charges may apply if you buy additional sets of blueprints.
House plan and renovation plan Boucherville (Montérégie)
Our team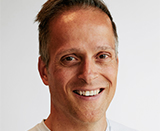 Salvatore Moffa
Biography
Salvatore Moffa
Residential architecture and construction have fascinated me since I was a child! Over the years, I concentrated in this field until I graduated from Montmorency College in 1998.
Very quickly, I was hired by an architectural firm and this first work experience convinced me that I was born for residential architecture.
During the year 2001, I joined the Drummond House Plans team and I made a career there for more than 15 years, climbing the ladder of this company one by one until obtaining the position of artistic and production director. This experience was stimulating and allowed me to develop several skills that are still useful to me today.
By founding my own company in 2008, I was able to gather further experience and to be in contact with even more customers, in addition to perfecting my training on different softwares such as Revit and the integration of BIM technology.
All this experience and my ongoing relationship with the managers of Drummond House Plans have ensured that I now have the opportunity to manage their regional office in Boucherville and thus serve a portion of the clientele on the south shore of Montreal.
Architecture is and always will be one of my greatest passions; whatever your construction or renovation project, or even a playhouse for your children, like the one I created for my two daughters, your project will be taken to heart. I am at your disposal and I will accompany you with passion in the realization of your dream!
Our house plan collection on Drummond House Plans