Free shipping
There are no shipping fees if you buy one of our 2 plan packages "PDF file format" or "5 sets of blueprints + PDF". Shipping charges may apply if you buy additional sets of blueprints.
Job opportunities
ARCHITECTURAL TECHNOLOGIST, ARCHITECTURAL TECHNICIAN, BUILDING DESIGNER AND RELATED SPECIALIZATIONS.
An architectural design company founded in 1973, Drummond House Plans is the largest residential architecture plans and services company in Canada, with over 130,000 house plans, cottage, multi-unit, garage and renovation plans delivered to date. It offers a range of residential architectural services, ranging from the development of standard plan templates (collections of ready-to-build plans), to the design of fully custom home and cottage models, and the design of renovation and retrofit plans for the improvement of existing homes and cottages.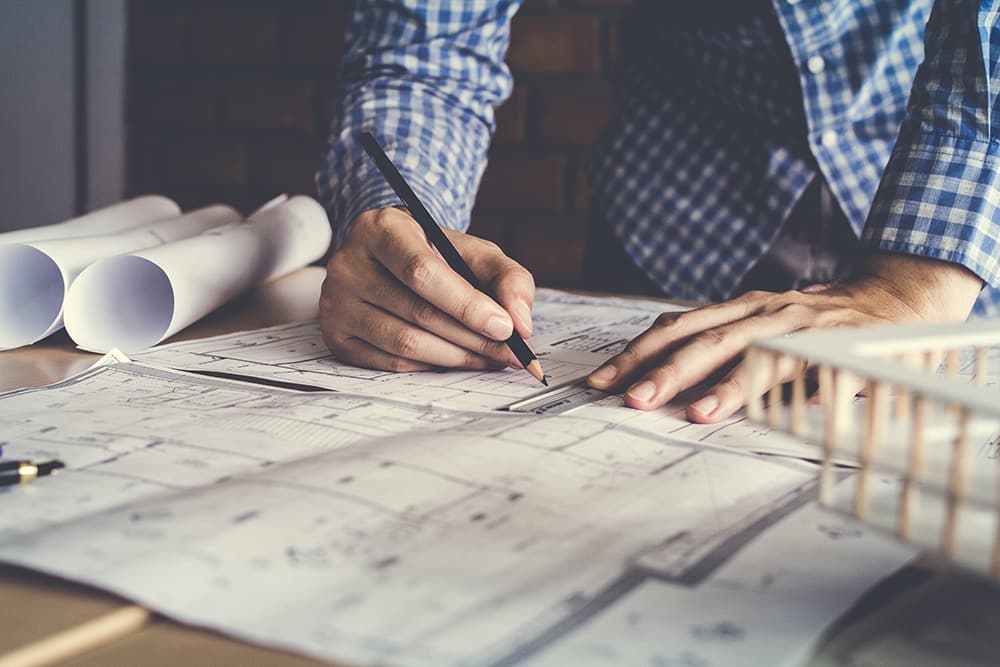 JOBS AVAILABLE EVERYWHERE IN QUEBEC AND NEW BRUNSWICK
In addition, the regional presence of the company is ensured by the collaboration of about fifthy designers specializing in residential architecture working in 27 Drummond House Plans regional offices.
MULTIMEDIA SPECIALISTS, SOCIAL MEDIA, CUSTOMER SERVICES, ADMINISTRATIVE STAFF
Always focused on growth, Drummond House Plans' head office depends on an experienced team composed of architectural designers and technicians, multimedia and social media programmers and specialists and administrative staff.
Below, you will find the list of positions currently available at the Drummondville head office and in our regional offices. If one of these positions corresponds to your profile and your region, you can send your application directly to the Drummond House Plans designated regional office or to the specified contact.
Urgent: Architectural Technician in the St-Jerome, Quebec office