Free shipping
There are no shipping fees if you buy one of our 2 plan packages "PDF file format" or "5 sets of blueprints + PDF". Shipping charges may apply if you buy additional sets of blueprints.
Join the family!
Open your very own Drummond House Plan office
Let's get to know each other
Here's a little about us
Family business established since 1973, also counting 3 implicated generations in the development of the business network that now counts 27 offices in Quebec and 1 in Ontario. Employs nearly 100 architectural technicians. Close to 5,000 plans sold annually. Active presence in all social media. More than 25.5 million page views on our websites in 2021 thanks to major investments in advertising and promotion. We are always ready to innovate and give the best of what we can offer.
We look forward to learning more about you!
Here is what you would need
At Drummond House Plans we firmly believe that the success of our offices begins with a rigorous candidate selection process.
Here are the main candidate selection criteria and preferences:
Owner of a BCIN license (Ontario);
Interpersonal, communication, management and customer service skills;
Knowledge of the community where the office will be established and involvement;
Financial capacity to support the start-up of an office;
Enthusiasm in regards to Drummond House Plans products and services
We encourage all interested candidates to contact us!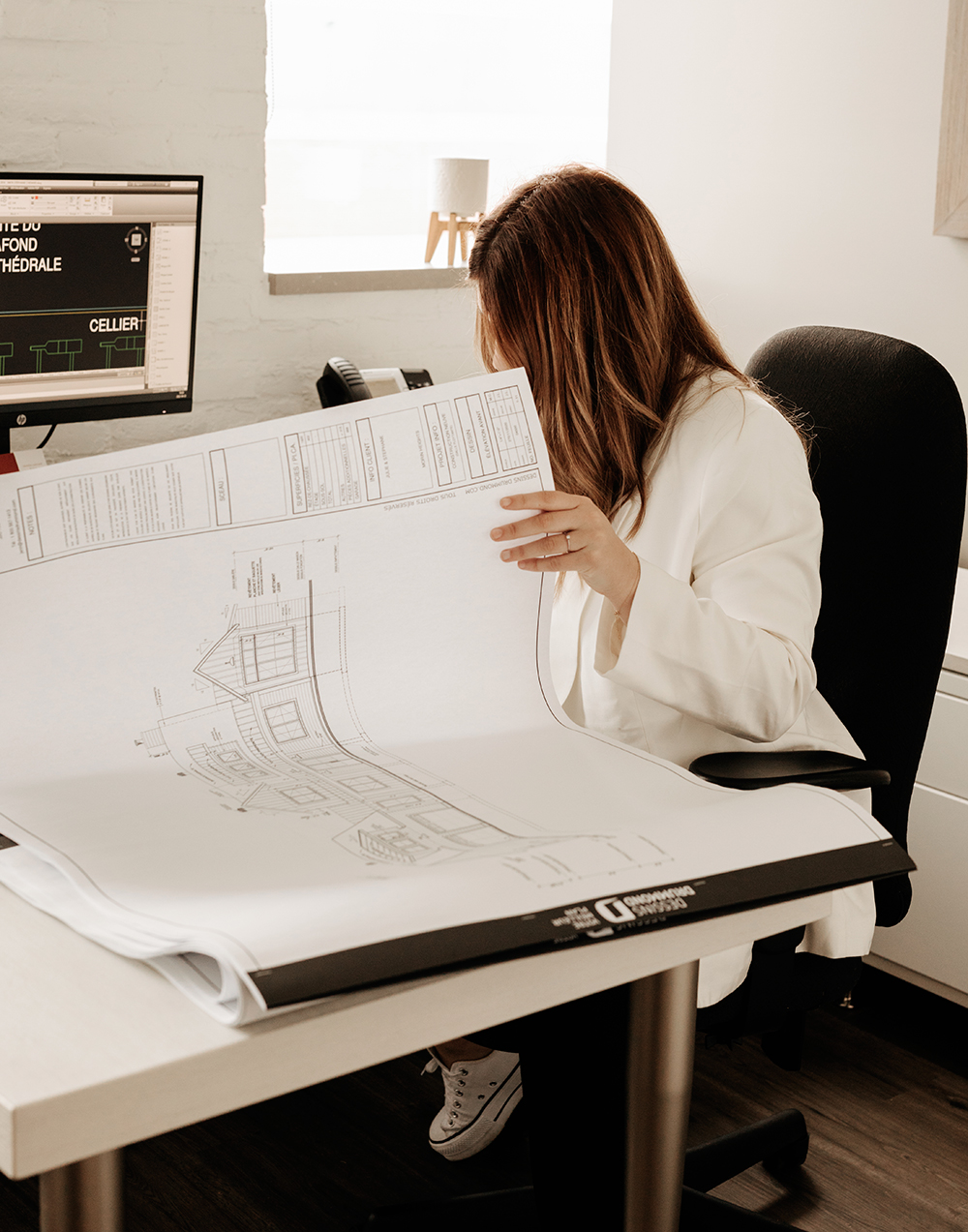 Testimonials from partners
It's like being self-employed, but with additional support!
Take advantage Drummond House Plans reputation and that of our 27 regional offices;
Access to referrals and a large number of customers that are possible via the promotional and marketing efforts in your area;
Benefit from our expertise and the knowledge sharing of other members of our network;
Receive ongoing training through our annual meetings:
Sales & customer follow-up;
Building code adjustments;
Worksite visits;
New products & technologies available.
Also take advantage of our support in several areas in your business growth:
Computer science, new technologies;
Financial;
Marketing;
Infographics;
And much more!
Summary of the process

Step 1.

CONTACT US

Please contact us and we will send you a summary document to complete and more information on the terms and conditions involved in opening a Drummond House Plans office or fill out our form.

Step 2.

TELEPHONE INTERVIEW

Once we have received your information, we will contact you for a telephone interview. This is a great way to give us insight in regards to your intentions and expectations, as well as provide answers to your questions.

Step 3.

MEET WITH US AT THE HEAD OFFICE OR AT ONE OF OUR OFFICES

If both parties are interested after the telephone interview, you will be invited to our head office in Drummondville or one of our regional offices for a more elaborate interview in person.

Step 4.

OFFICIAL APPLICATION

You will then be invited to officially submit your application by completing the application form, as well as all the other documents necessary for the final analysis of your application.

Step 5.

SELECTION, TRAINING AND OFFICIAL GRAND OPENING

The process of opening a Drummond House Plans office takes between 4 and 12 weeks, depending on the prospect's level of commitment and available time.

Once you've been selected, you will receive complete training at our head office regarding all aspects of the business (products and services, our design standards and design tools, customer service, accounting, etc.). The Drummond House Plan offices operate and design according to strict and pre-established standards in order to offer the best services in residential architecture to its clients, and of equivalent quality from one city to another.
Available territories
Here are the territories where a Drummond House Plan office is already established.
If your city does not appear on the map, check with us to find out availability in your area!
Embark on the adventure!