Free shipping
There are no shipping fees if you buy one of our 2 plan packages "PDF file format" or "5 sets of blueprints + PDF". Shipping charges may apply if you buy additional sets of blueprints.
House plan and renovation plan Candiac
Our team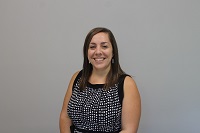 Judith Vaillancourt
Biography
A graduate of Cégep St-Laurent in Architectural Technology, Judith has worked in an architectural firm for more than ten years and has acquired a diverse and stimulating experience with various projects, both residential and commercial. Now in charge of the Drummond House Plans' office in Candiac, her corporate mission is simple: to help people achieve their dream projects. Judith takes the time to listen to the needs but also the wishes of her clients and tries to include them in all parts of her work. Her goal is that the finished product is unifying and respects the vision of its client as much as possible. Her professionalism, attention to detail and determination to find the best possible solution make her an efficient and attentive architectural technologist.