Free shipping
There are no shipping fees if you buy one of our 2 plan packages "PDF file format" or "5 sets of blueprints + PDF". Shipping charges may apply if you buy additional sets of blueprints.
How room and home dimensions are calculated?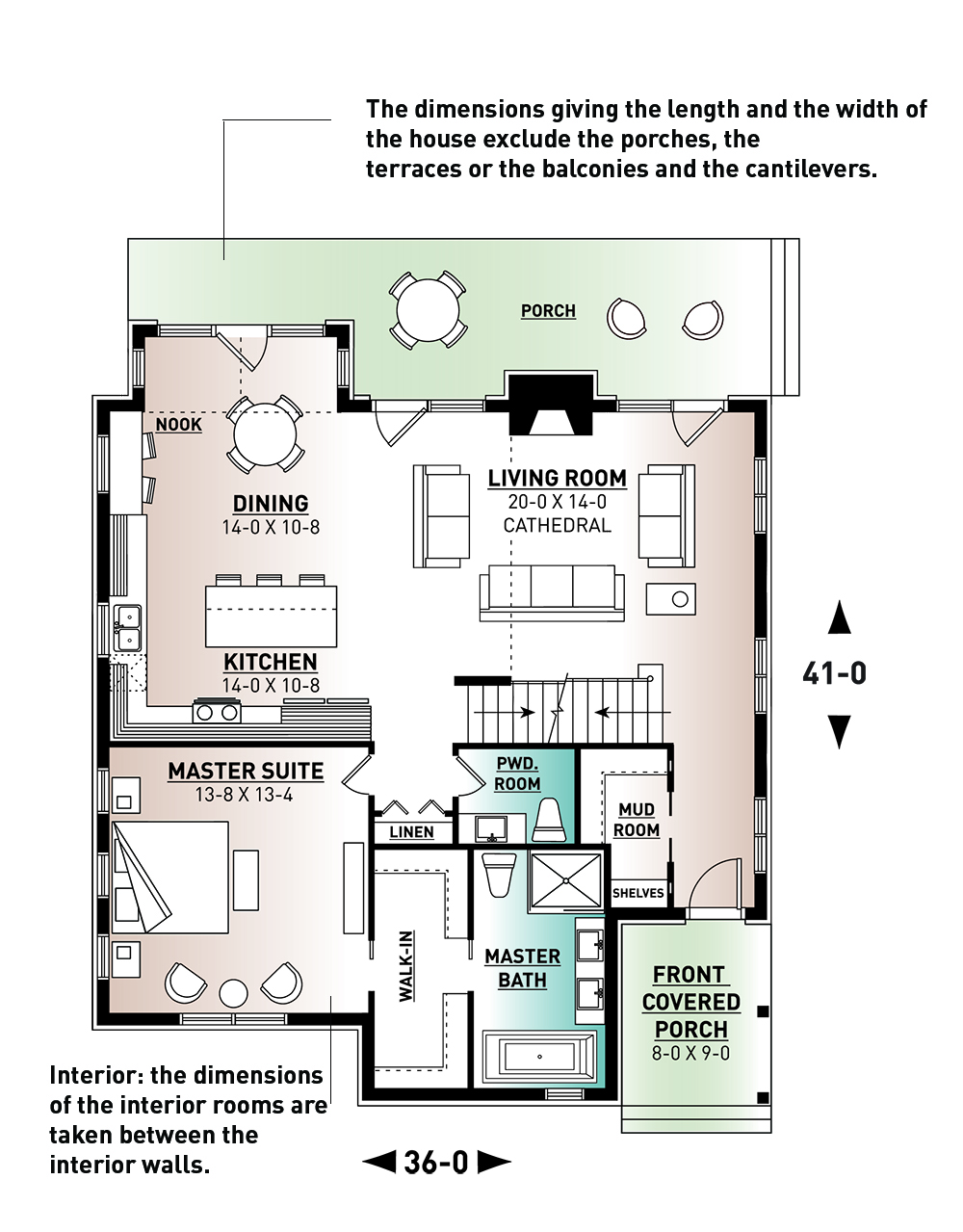 Here are various explanations of how we calculate the dimensions of interior rooms, width and depth of the house and the living areas as mentioned on our plan descriptions.
TOTAL HABITABLE SURFACE / LIVING AREA
Square feet (square meters) associated with the total inhabitable space equals ground floor plus second floor plus basement (if finished) and corresponds to the total floor area including the exterior walls.
The living area excludes:
mezzanine openings
garages
bonus rooms and storage
unfinished basements
Other important technical information you need to know: