Free shipping
There are no shipping fees if you buy one of our 2 plan packages "PDF file format" or "5 sets of blueprints + PDF". Shipping charges may apply if you buy additional sets of blueprints.
Right reading reverse house plan & floor plan (s) - full reverse plan option
A right reading reverse house plan is a home design that is a flipped or reverse, image of an original base plan including also the floor plans. A right reading house and floor plan(s) is also known as a full reverse house plan and floor plan(s). Home designs with right reading reverse blueprints (or PDF files) are much more easier to follow. This option is often selected to take advantage of the natural light on your construction lot.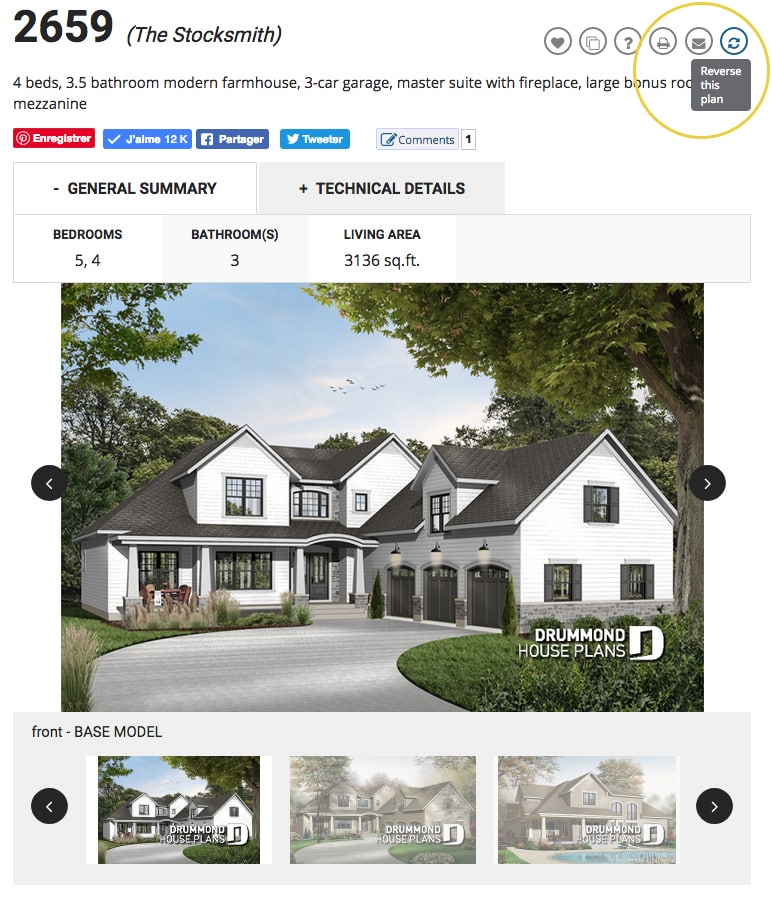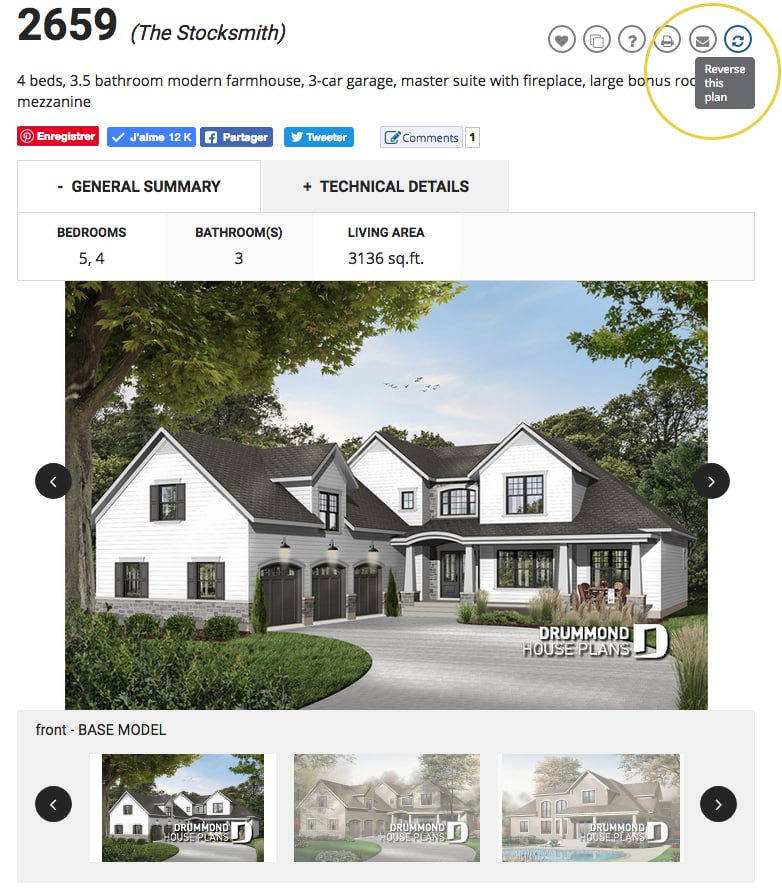 Here are more house plan options available, simply click on the information you are looking for below: