Free shipping
There are no shipping fees if you buy one of our 2 plan packages "PDF file format" or "5 sets of blueprints + PDF". Shipping charges may apply if you buy additional sets of blueprints.
Modification or creation of home illustrations – for builders
EXISTING HOME ILLUSTRATION
Would you like to use a Drummond House Plans illustration but would like to make some changes?
Simply contact us and we will assess your project to provide you with a free cost estimate of your new home, cottage, cabin, multifamily home or garage illustration.
NEW COLOR HOME ILLUSTRATION
Would you like to get a professional illustration like Drummond House Plans for a house model you have created?
We would be pleased to put our professional illustrators at your disposal. It would be like having your own in-house illustrator team! Simply contact us for more details and for a free estimate.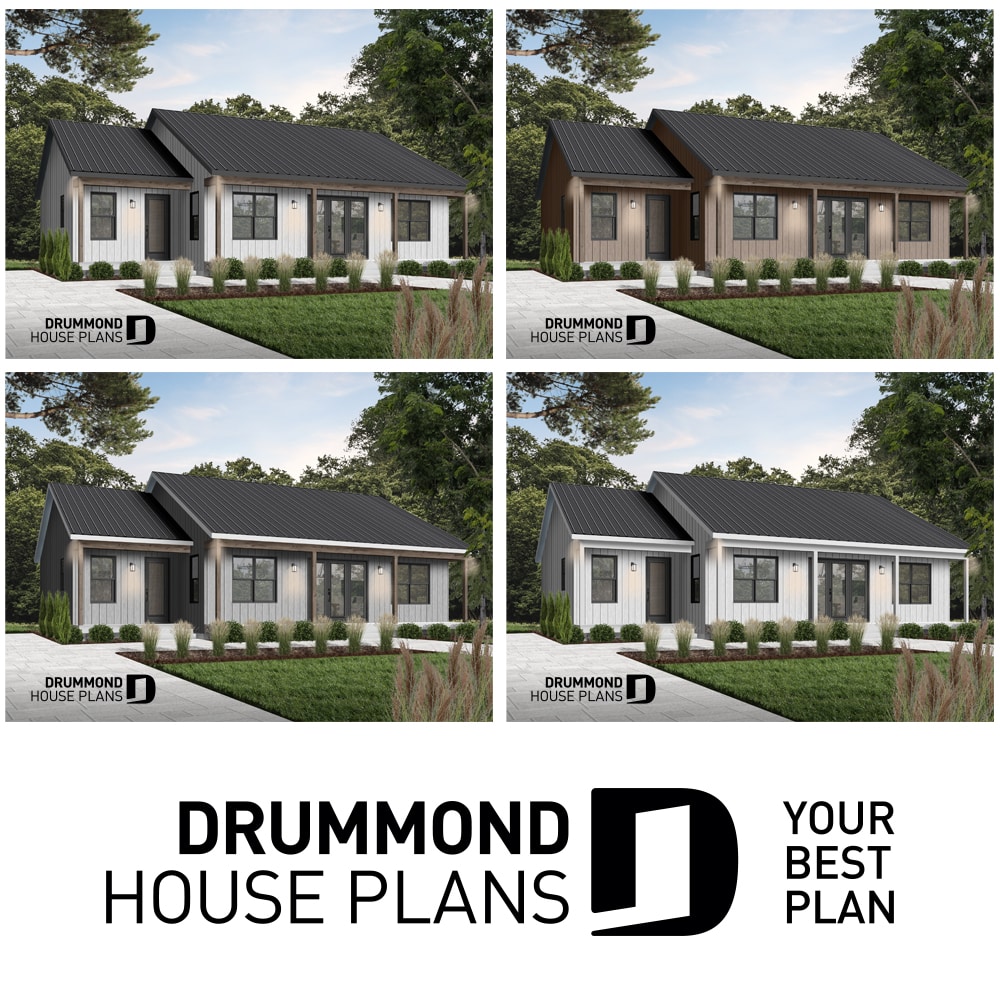 Additional design services available for home builders: