Free shipping
There are no shipping fees if you buy one of our 2 plan packages "PDF file format" or "5 sets of blueprints + PDF". Shipping charges may apply if you buy additional sets of blueprints.
Affordable Custom home design plans - for builders & their clients
Affordable custom home plans for home builders and their clients: it is possible for a contractor to obtain exclusive plans and full custom home design plans at very **competitive prices (see explanation below), through our online services or 26 regional sales offices. Drummond House Plans contractor clients who develop custom plans with our design team are eligible for our Express Plans Promise.
These custom home plans, created specifically for you, will not be published on our website or other various publications and include:
5 copies of a detailed plan, plus a PDF.
A color illustration of the exterior and floor plan (Electronic version)
You can reduce your costs by up to 50% by accepting that we recover our model. Subsequently, Drummond House Plans will integrate the plan into its current collections. Once integrated by Drummond House Plans, your company will be mentioned on the model webpage for a period of 12 months, from the date of initial publication on the Drummond House Plans website. This program is subject to prior approval by Drummond House Plans management. Please contact us for more details.
Looking for more than just a house plan? Here are more professional residential design services and house plan options we are offering for new home builders, renovation contractors and residential developers.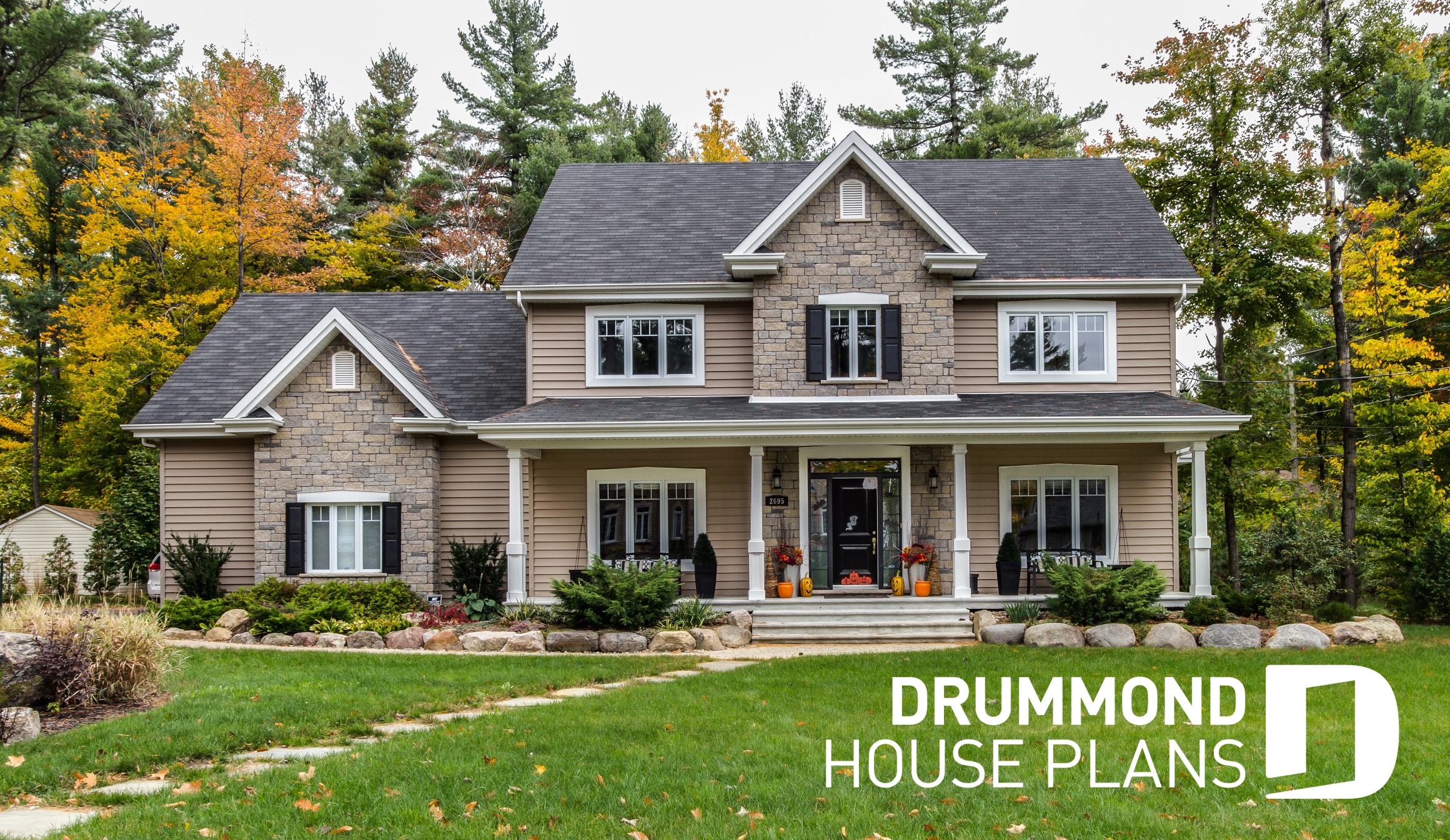 Additional design services available for home builders: