Free shipping
There are no shipping fees if you buy one of our 2 plan packages "PDF file format" or "5 sets of blueprints + PDF". Shipping charges may apply if you buy additional sets of blueprints.
Copyrights regarding the use of our color renderings, photos, floor plans and other Drummond House Plans, images
CAN YOU RESELL YOUR DRUMMOND PLAN, USE AN ILLUSTRATION, A PHOTO OR A FLOOR PLAN FOUND ON ONE OF OUR SITES?
All plans posted on our websites and/or created by Drummond House Plans are protected by copyright law. It is therefore illegal to copy, reproduce or use, without permission, plans, drawings and illustrations from this website or any other publication. It is also illegal to copy or redraw an existing plan.
It is prohibited to resell your Drummond House Plan, regardless of whether you have built your house or not.
Not on Kijiji, nor by online classified ad, nor your brother-in-law, or anywhere else to anyone.
It is a common misconception to believe that it is permissible to copy, modify, or resell a drawing or plan found in different media. Each of these practices is unlawful and constitutes a violation of the Copyright Act. Each offense is punishable by up to $100,000..
Therefore, it is essential to always buy a set of plans or a licence from Drummond House Plans, for construction or to use the illustrations for promotional purposes. Buying a set of plans allows you to build a single house (unless you acquire a multiple-build licence). It is also illegal to resell your plan after use.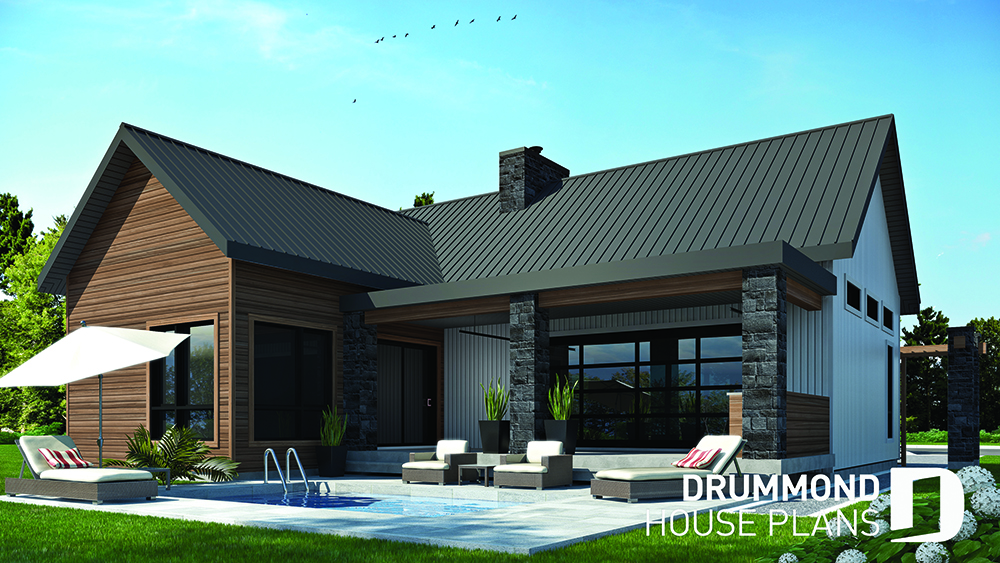 WHAT IS A COPYRIGHT
In very simple terms, the term "copyright" means "right to reproduce". Only the owner of an original work (very often its creator) has the right to produce or reproduce this work or to allow another person to do so. Suppose, for example, that you have written a novel (or designed an architectural plan). Copyright rewards and protects your creative endeavor by giving you the exclusive right to publish or use this work in the manner that suits you. You can also choose not to publish your work and prevent anyone from doing it.
WHAT IS PROTECTED BY COPYRIGHT?
Copyright applies to any original work of a literary, dramatic, musical or artistic nature. Each of these general categories groups together a very wide range of creative works. Here are some examples:
Artistic works: paintings, drawings, maps, photographs, sculptures and architectural plans.
The word "original" is critically important in the definition of a copyrightable work. It goes without saying that no one can obtain a copyright for a work created by another person.
VIOLATION OF COPYRIGHT
A copyright grants you the exclusive right to produce or reproduce your work, whether by publishing, performing, etc. By virtue of this right, you are the only person who can authorize these activities.
Whoever reproduces your work without your permission is guilty of copyright infringement; this person infringes on your rights. It goes without saying that the converse is also true: if you publish, execute or copy the work of another person without first obtaining their authorization, you infringe on the rights of that person.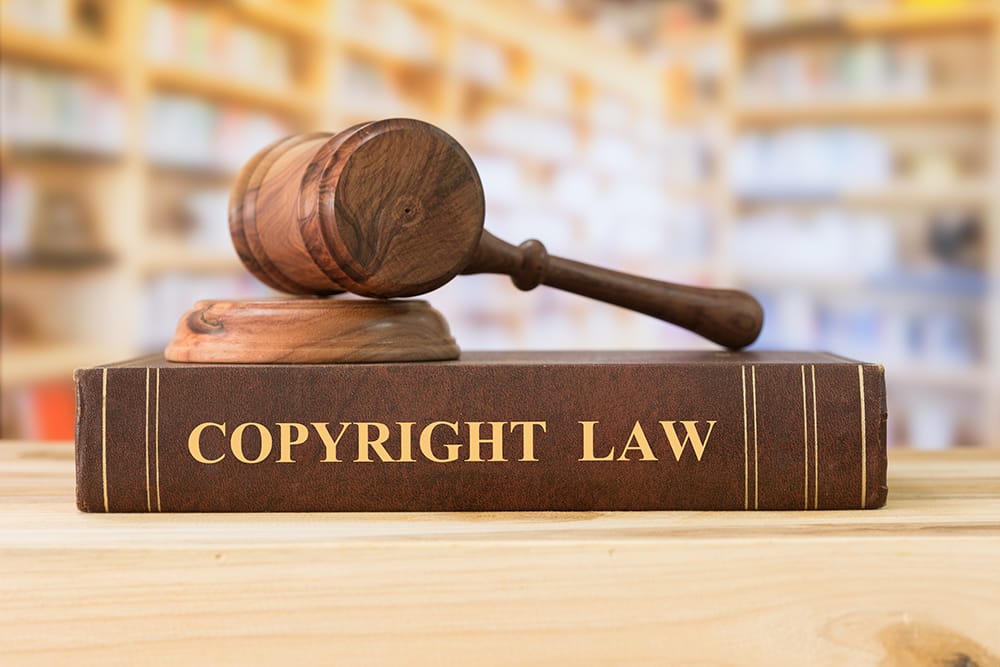 One of the forms that copyright infringement may take is plagiarism, which is a person who passes on the work of a third party that he has copied. An obvious example of plagiarism would be to publish or sell a plan designed by another person under your own name. Plagiarism may also involve using a substantial part of another person's work. An example of this method would be to copy a plan by simply changing the dimensions or some architectural elements.
Source: Canadian Intellectual Property Office
COPYRIGHT ACT
The following are the main statutes that define architectural plans as original works protected by copyright law:
Copyright Act (RS, 1985, chapter C-42)
R.S., c. C-30, s. 1.
DEFINITIONS
2. The following definitions apply in this Act.
"Artistic work" includes paintings, drawings, maps, charts, plans, photographs, engravingns, sculptures, works of artistic craftsmanship, architectural works, and compilations of artistic works.
COPYRIGHT ON WORK
3. (1) For the purposes of this Act, copyright, in relation to a work, means the sole right to produce or reproduce the work or any substantial part thereof in any material form whatever, to perform the work or any substantial part thereof in public or, if the work is unpublished, to publish the work or any substantial part thereof, and includes the sole right
(a) to produce, reproduce, perform or publish any translation of the work
LIABILITY FOR INFRINGEMENT
35. (1) Where a person infringes copyright, the person is liable to pay such damages to the owner of the copyright as the owner has suffered due to the infringement and, in addition to those damages, such part of the profits that the infringer has made from the infringement and that were not taken into account in calculating the damages as the court considers just.
OUR SOLUTION FOR YOU
Whether you are a builder and build several homes a year, or you are an individual with a new home project, Drummond House Plans has developed a complete range of architectural products and services, for all budgets, that will allow you to fulfill your projects, while respecting the copyright of our design.
Please contact us to find out how our team of experts can help you make your project a reality, legally!
Other important legal notices: